Sea Cargo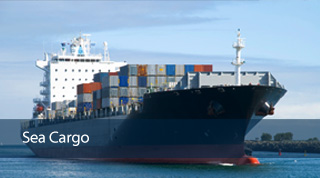 For nearly a decade, Farnas Sea Cargo has been the premiere provider of transcontinental overseas shipping services, offering corporations superior and cost effective shipping solutions around the globe. We have many experienced agents, stationed around the world, who have helped us build a rock solid reputation with our clients and also within the worldwide transportation industry.

We can ship your cargo to anywhere in the world, from anywhere in the world, with the most favorable terms of delivery. We invite you to review our services and contact a Farnas Cargo representative for more information.



Read More..

FCL (Full Container Load)

Farnas Sea cargo has established long term relationships with the world's premium shipping lines. We provide the best solutions for our customers with the most beneficial terms.

LCL (Less then Container Load)

At Farnas, we are specialized in providing true door to door LCL service for our customers. We offer to our customer with time sensitive shipments, a quick response on rate requests and a fast turnaround time for documentation. In every major trade lane we offer the ability to choose from up to 3 transshipment ports and numerous routing and sailing options.

Close
Air Cargo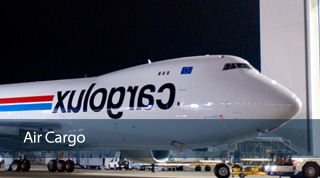 Farnas Cargo undertakes all aspects of airfreight operations from inception to destination, handling all your requirements from airway bills – handlings.



Consolidation


We offer consolidation and dispatch of cargo from our warehouse to onward destinations via scheduled flights or partner airlines.



Warehousing


A critical requirement, providing value added service to our customers; Farnas Cargo offers you storage of your cargo with maximum security and professional handling in our warehouse, equipped with a complete warehousing facilities.



Read More..

Partner Services

Vast experience, skilled expertise and a success proven track record, has built a market driven reputation for Farnas Cargo. In partnership with numerous multi-national freight and logistics agencies, Farnas Cargo provides a gamut of support services including third-party logistical support, outsize solutions and cargo distribution to areas not covered or serviced by commercial carriers.

Freight Management

Over the years we have built an excellent working relationship with all the major commercial carriers that have operating freighters from the Saudi Arabia, providing our customers total comfort and security.

Customer Support

Our professional staff is always at hand, looking after your needs 24 X 7; keeping you in touch with the progress of your shipment on a one to one basis.

Flexibility

At Farnas Cargo we understand that our customers' needs are often varying. Designed to meet the most challenging requirements, our project team is on call at all times, to ensure that your emergency requests are handled with ease. From ad hoc projects to daily shipments, from part loads to dedicated flights, we handle your cargo, with the care it deserves, working in harmony, keeping your needs a priority without prejudice or fine print.

Close
Door to Door Cargo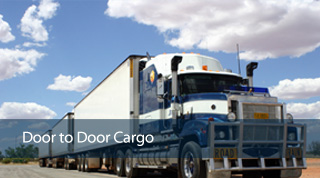 Farnas Cargo's door to door cargo service makes possible to deliver your cargo from start to finish by handled professionally. Our staff can see to every aspect of your cargo transport, beginning at pick-up and ending at drop off - so you can count on efficient and reliable service all the way through.

We have a special deal for door to door cargo to Pakistan, India, Bangladesh, Philippines, Indonesia and Europe by means of air and sea transportation. Our Door to Door cargo pick-up and delivery service is a premium value added solution which offers:



Door pickup shipments.


Custom clearance.


Insurance coverage of shipments.


Documentation formalities at origin and destination airports.


Packaging facilities.


Quick hand over at destination.